Mick Lansdale brought us this classic Norton Featherbed frame in to take a look at. The frame was very poorly it had crash damage to the headstock causing the steering angle to be out of alignment and a nasty twist in the frame. We took it to the Schiebner Max Scheibner alignment checking system for assesment.
It turned out the frame was quite a way out of alignment after crashing through a drystone wall at the Isle of Man . This would normally mean a complete write off for most people, but not us.
The frame was mounted in our frame jig for repair.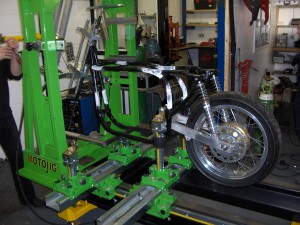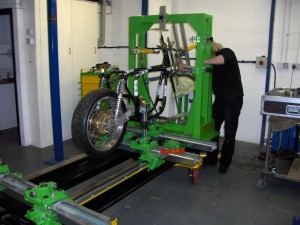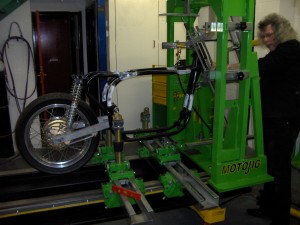 After a bit of Magic we now have one certified straight frame and one very happy customer 😀