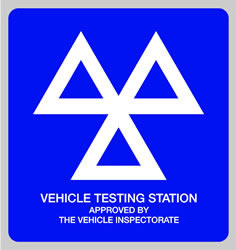 HB Motorcycles is a registered MOT Station for class 1 and 2 vehicles, this covers motorcycles and scooters of all sizes and also includes sidecars.
We test Monday to Saturday during our normal opening hours, however in peak season we offer late MOT testing until 7:30pm usually on Tuesdays and Thursdays, call us for availability.
We charge £29.00 for MOT inspections, retests are free within 10 working days if you take the bike away and free regardless of time if we carry out the work (VOSA class Monday to Friday as working days, so its actually 2 weeks).
If your machine requires minor adjustments or repairs to pass we will carry out the work free of any additional labour charge (for example; headlight aim, wheel alignment, bulbs, etc.) this varies with each machine as some are more difficult than others, but we will do our best to get your bike up to standard so you can get back on the road.
If you have any questions regarding your bike an the MOT inspection, call in and see us, or the MOT inspection manuals are available from the following link,
http://www.dft.gov.uk/vosa/publications/manualsandguides/vehicletestingmanualsandguides.htm